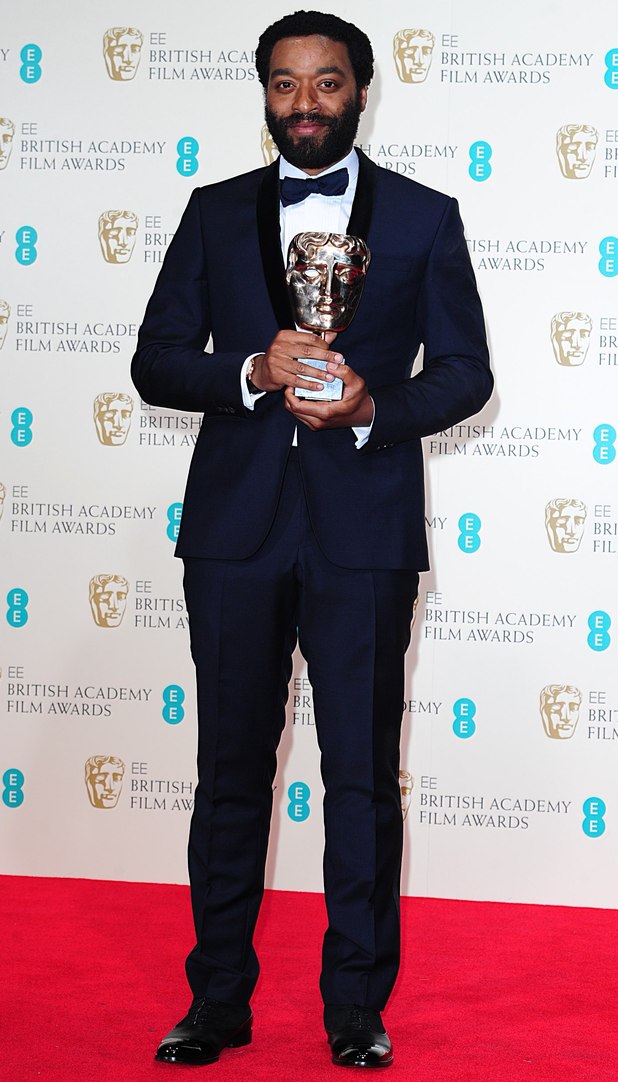 The 2014 BAFTA Awards are underway in England and the best of the best are being honored when it comes to films and filmmakers that made waves in 2013.
One of the hardest races to predict so far has been Best Actor as each award show seems bring different winners. The omissions of Matthew McConaughey did nothing to make the BAFTA for Best Actor any easier to predict, but a front runner for the Oscar ended up walking away with the award.
Chiwetel Ejiofor kept the BAFTA for Best Actor in his native Britain, as he picked up the first win of the night for 12 Years a Salve.
Christian Bale – American Hustle as Irving Rosenfeld
Bruce Dern – Nebraska as Woody Grant
Leonardo DiCaprio – The Wolf of Wall Street as Jordan Belfort
Chiwetel Ejiofor – 12 Years a Slave as Solomon Northup — WINNER
Tom Hanks – Captain Phillips as Captain Richard Phillips