Adeyemi Michael Wins Grierson British Documentary Award
Monday, December 02, 2013
Omobaswagz H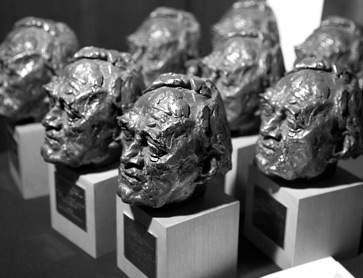 A Nigerian, Adeyemi Michael, has won the prestigious Grierson British Documentary Award in London.
The 28 year-old man, based in London, attracted global attention, this time, not for a crime, but for an outstanding achievement recorded with a true life story of a young Nigerian British based boy named Sodiq now in jail for murder.
Accepting the award, an excited Adeyemi expressed happiness for the breakthrough that had brought him into the global news scene for the right reasons.
"I am pleased to be a Nigerian," he told Channels Television's correspondent in London, Doris Okenwa.
He urged young people to pursue their dreams following the right path and insisted that "the grass was not always greener outside one's home country."
Adeyemi called on Nigerians in diaspora to do more in transforming the nation's international image.
SOURCE: ChannelsTv